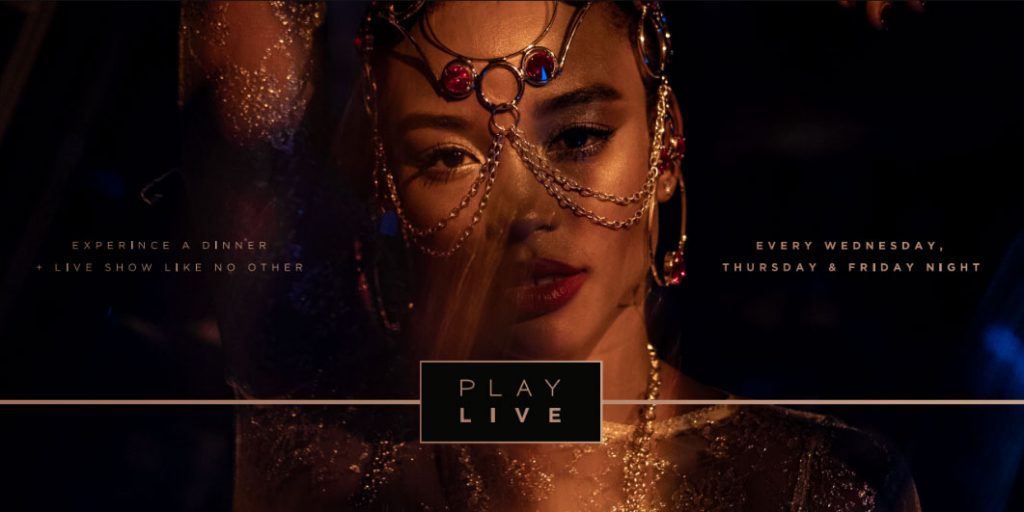 WEDNESDAY, THURSDAY & FRIDAY NIGHT
The new PLAY LIVE Experience has been carefully curated to redefine the world of fine dining and entertainment allowing guests to relax, socialize and celebrate in the most elegant environmentthat stimulates the senses. By rewriting the rules of dining, Play Live aims to embody a new approach to feeding the body and soul.
MOOD OF THE NIGHT
Elegant Chic Dress Code
---
TIMINGS
20:00 – 03:00
ENTERTAINMENT
Nu Art live Show
---
KITCHEN TIMINGS
20:00 – 00:45
© 2020 PLAY RESTAURANT. All Rights Reserved.